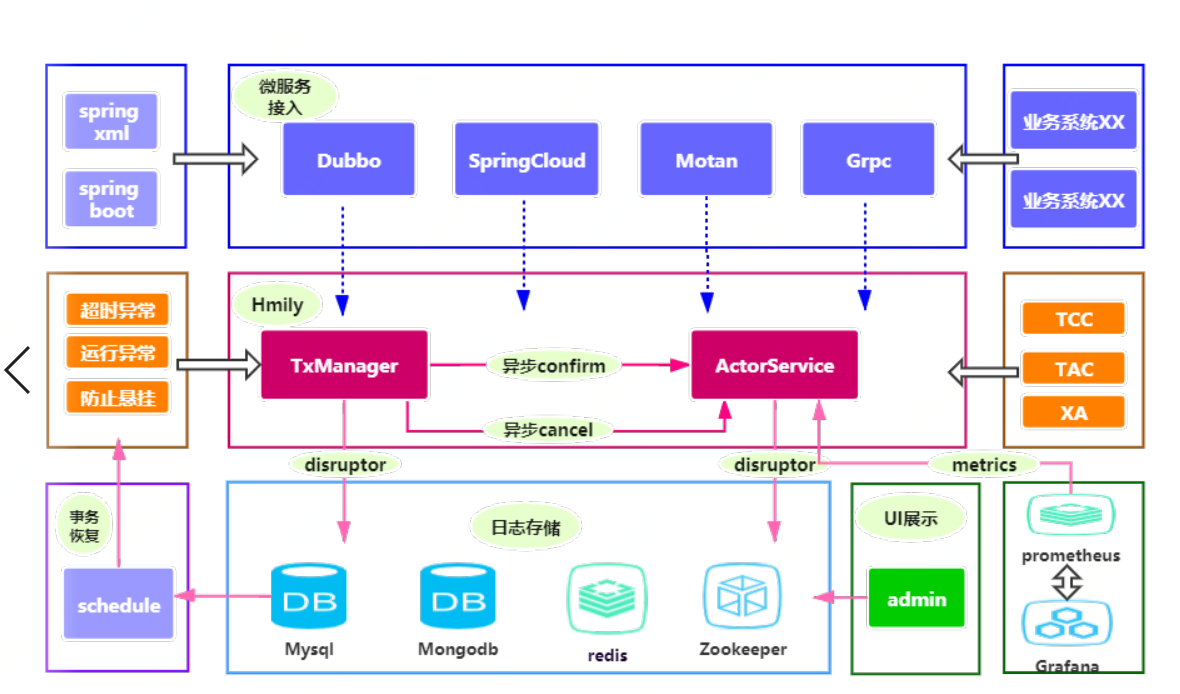 Hmily released 2.0.2-Release
---
Hmily released 2.0.2-Release
Resolved the issue of SpringCloud using Hystrix to configure thread pool.

New issue with SpringCloud embedded transaction calls.

Added Hmily load balancing strategy.

Other bug fixes and code optimizations.

Remove unnecessary third-party JAR packages.

Introduction of zero intrusion mode.
Hmily's support for the popular RPC framework and Spring.
Dubbo 2.7.0 for all versions below.

SpringCloud Dalston and above, including support for Finchley and Greenwich

All versions of Motan.

All Spring versions up to 3.0.
Hmily has a load-balancing policy for user RPC clusters in version 2.0.2.
Hmily provides its own implementation of the load-balancing strategy, only for interfaces with @Hmily added

Dubbo cluster configuration with loadbalance="hmily"
 

<

dubbo:

reference 

timeout

=

"

50000

"


       

interface

=

"

org.dromara.hmily.demo.dubbo.account.api.service.AccountService

"


             

id

=

"

accountService

"


                 

retries

=

"

0

"

 

check

=

"

false

"

 

actives

=

"

20

"

 

loadbalance

=

"

hmily

"

/>



Spring Cloud added to the caller's YML configuration file:
hmily :
   

ribbon

:


      rule
        

enabled

 

:

 

true



Documents