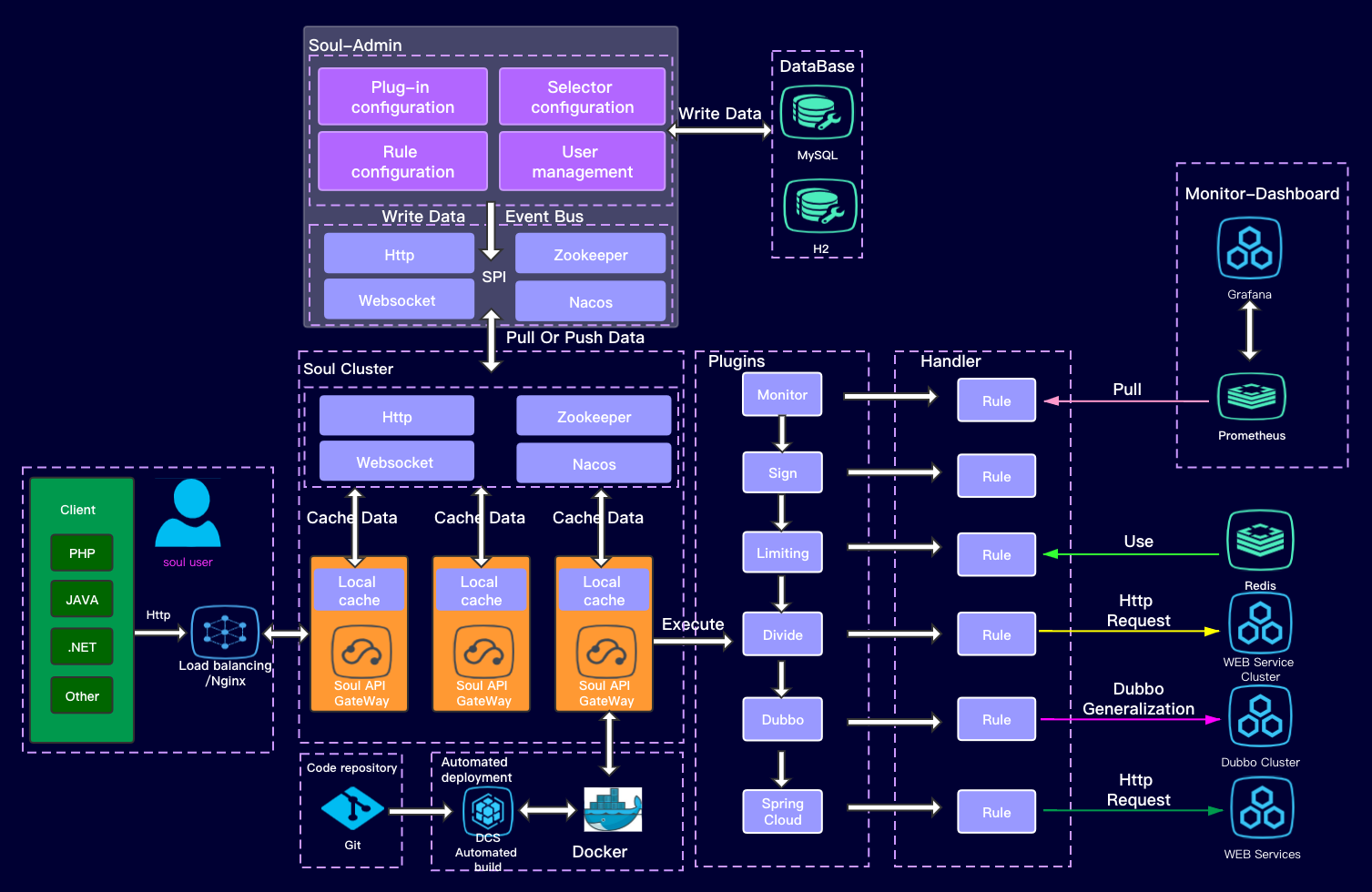 Soul Gateway released version 1.0.4-RELEASE
---
Soul Gateway released version 1.0.4-RELEASE
Fix the bug that appeared in the Soul-admin of version 1.0.3.
The serialization method supports custom extensions. The default serialization method has been changed from Kroy to Java serialization method.
Dubbo support.
Changes Dubbo usage
In the previous version (1.0.2 or 1.0.3), the parameters of Dubbo are passed through the header, and in the 1.0.4 version it is passed through the body.

Relevant document information has been updated.
Recommendations on using version 1.0.4
Version 1.0.4 supports user-defined plug-in, and supports regular expression matching.

The change of Dubbo parameter transfer and it would be more friendly to use.
If you used version 1.0.2 before and want to update to version 1.0.4.
Add role field in the plug-in table.

Restart the Soul-admin of version 1.0.4.

Perform synchronization of all plug-ins (because of serialization changes)

Start the soul-web service of version 1.0.4.
For more information